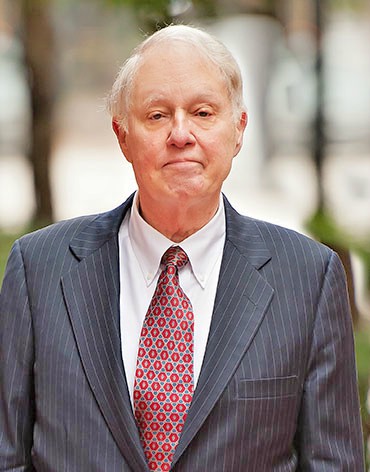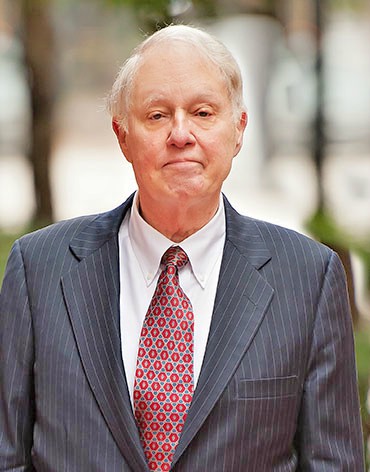 IN MEMORIAM – D. Michael Lynn
It is with great sorrow that we relate the passing of our longtime friend and colleague, the Honorable D. Michael Lynn.
Judge Lynn was a bankruptcy legend. Throughout his amazing career as a practicing attorney and as a United States Bankruptcy Judge in the Northern District of Texas, Michael's brilliance and caring demeanor resolved what often seemed like insurmountable problems in the most complex of cases. Michael practiced law with a mastery that is rarely, if ever, matched. Michael was more than a practicing attorney and judge, he also a teacher.
Michael served as a visiting professor at Southern Methodist University's Dedman School of Law and the Texas A&M School of Law where he taught advanced bankruptcy courses. As a professor and active member of the John C. Ford American Inn of Court, he mentored and taught young lawyers in a way that changed their lives and made them a part of his family. His contributions to the bankruptcy world will always live on through his work as a contributing author for Collier's and Bloomberg Law and his many opinions from his time on the bench.
We will not forget the sense of wonder and appreciation for the law that our dear friend inspired in all those who worked with him.
Admissions & Certifications
State Bar of Texas
U.S. Supreme Court
U.S. District Court, Northern, Southern, and Western Districts of Texas
U.S. Court of Appeals for the 5th Circuit
Professional Affiliations & Memberships
State Bar of Texas
American Bar
American Law Institute
John C. Ford American Inn of Court (master)
Honorary Sergeants' Inn of North Texas
Visiting Professor of Law Dedman School of Law, SMU
Education
B.A. cum laude Lawrence University
J.D. Columbia Law School (Harlan Fiske Stone Scholar)
Honors & Recognitions
2015 Mentor of the Year Dallas and Tarrant Counties
Editor in Chief, Bloomberg Law: Bankruptcy Treatise
Formerly Contributing Author, Collier on Bankruptcy and Collier Bankruptcy Practice Guide
CoAuthor Collier Handbook for Trustees and Debtors in Possession and The Creditors' Rights Handbook